Saturday Night humor: Cracked.com
Ever wanted to send a text message to your past self? Cracked.com's photoplasty--funny images often submitted by readers--titled "If Text Messages Could Be Sent Into the Past," features this entry from R. montague "Hold off on that vial for a bit. Trust me."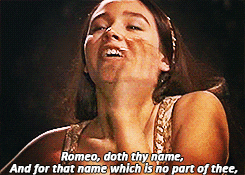 Yes, it's Romeo from Shakespeare.
How about this one concerning a little phenomenon known as Harry Potter:
"Hey, I'm sending you a PDF file. It's a series of 7 books about a wizardry school. You need to take them to a publisher ASAP."
What text messages would YOU send to your past self?